NASA administrator Bill Nelson presented Webb's Space Telescope at the White House during a preview event. President Joe Biden has posted the first-ever images captured by James Webb Space Telescope SMACS 0723 4k.
What is special about James Webb Space Telescope?
The universe is surrounded by dust and gas, that's why scientists need infrared light to see through it. James Webb Space Telescope JWST smacs 0723 will peer intensely into the universe aiming to solve the mysteries of our planetary system and solar system and will look for evidence of life. It has the potential to change the way we look at the universe. It will provide us with a new view of space and it will improve our understanding of space.
This telescope provides access to past times. It will answer the basic questions of humanity. Are humans alone exist?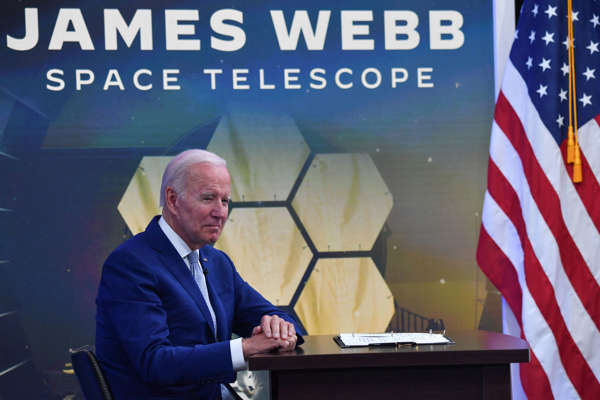 The making of the James Webb Space Telescope (JWST)
James Webb smacs, The making of the telescope, and the deployment were so complex that it took 25 years for construction.
It costs around $10 billion.
The image shows SMACS 0723.
What is there for SMACS 0723 through James Webb Space Telescope?
In simple terms, SMACS 0723 is a cluster of galaxies. It is a patch of sky that can be seen from the Southern Hemisphere of the Earth. SMACS 0723 is often visited by Hubble and other telescopes in search of the deepest past. Webb Space Telescope has captured the image of SMACS 0723 where a massive group of galaxy clusters acts as a magnifying glass for the objects behind them. It is called gravitational lensing. With the help of the Webbs Telescope scientists will get a view of faint, old, and distant galaxies. As per NASA, the James Webb Telescope photos are the deepest and sharpest infrared images of the distant universe. The James Webb Space telescope photos through an infrared camera consist of images taken at different wavelengths of light. It took 12.5 collective hours to gather these images.
The image release will also include the Carina Nebula, the Southern Ring Nebula, Jupiter planet, WASP-96b, and Stephan's Quinet which is a group of five galaxies.
What is there for Carina Nebula through James Webb Space Telescope?
Carina Nebula is a stellar nursery where stars are born. Carina Nebula is a landscape of valleys and mountains sprinkled with glittering stars, the largest scattered nebulae in our skies. Do you know there are many more massive stars and Carina Nebula is home to too many such stars? It is an edge of a star-forming region called NGC 3324. Nelson says, "It is the deepest image of our universe that has ever been taken".
What is there for Southern Ring Nebula through James Webb Space Telescope?
Southern Ring Nebula is visible from the southern hemisphere. Southern Ring Nebula is also known as "Eight Burst Nebula" as it looks like to be a figure 8 when seen through some telescopes. The star is releasing rings of dust and gas for thousands of years in all directions. Southern Ring Nebula is 2000 light-years away and nearly half a light-year in diameter. This dying star's gases are moving away from its center at a speed of nine miles per second.
Image of Jupiter through James Webb Telescope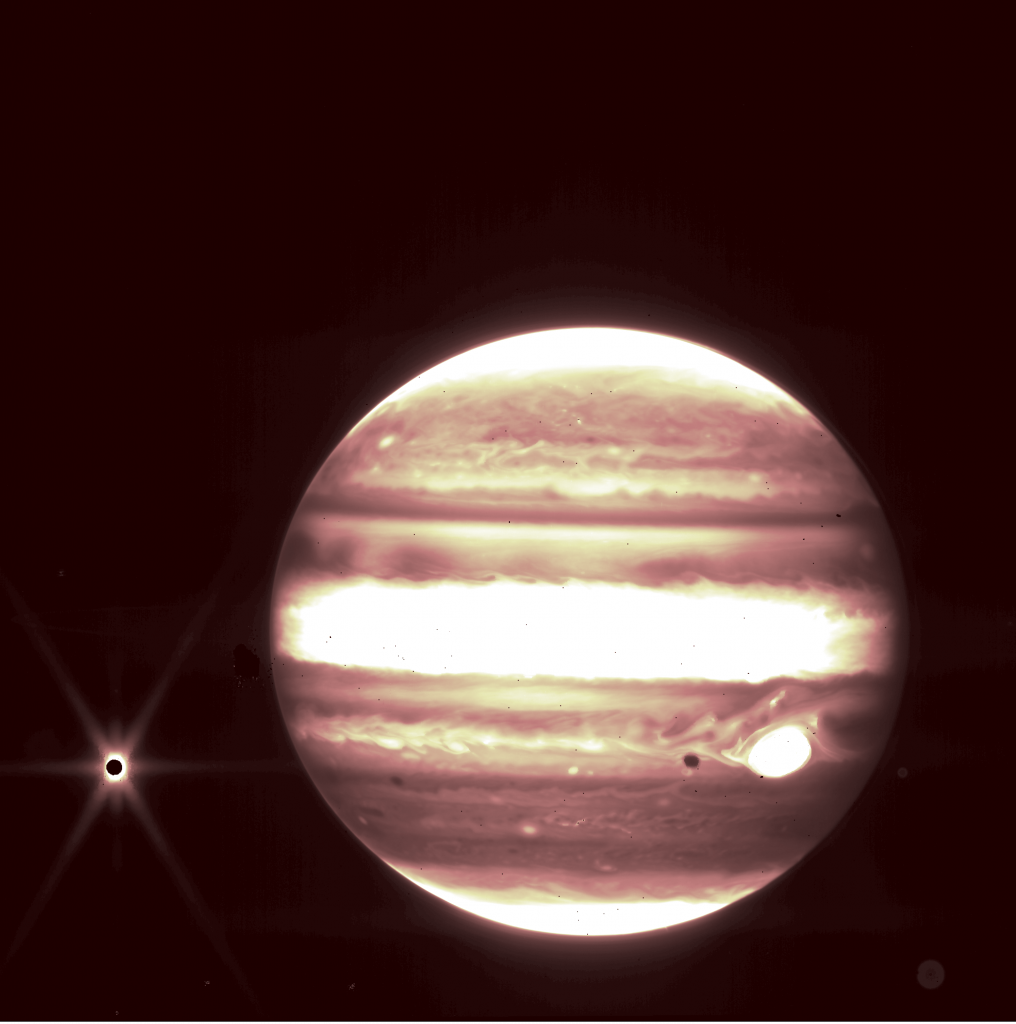 NASA released images of Jupiter captured through the James Webb space telescope and its moon. It's taken through the near-infra-red camera. The pictures are proof that JWST has the ability to show how nearby objects within our solar system are as well as distant stars and galaxies.
WASP-96b
WASP -96b is a giant planet orbiting a distant Sun-like star with a visible indication of water along with proof of clouds and haze. Its atmosphere is surrounded by hot puffy gas.
All the images are available on NASA's website. The remaining high-quality images are released on 12th July.